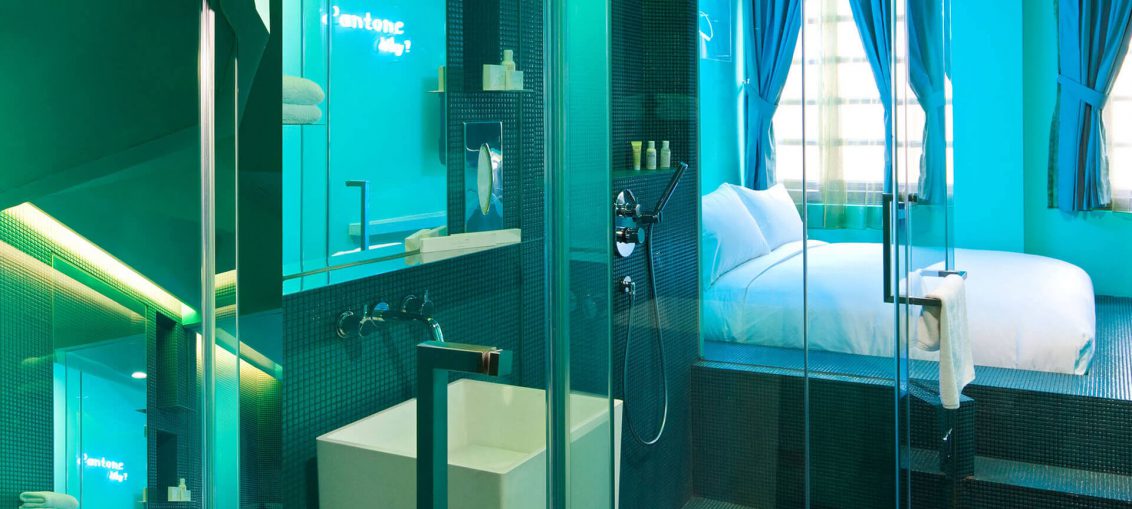 As boutique hotels go, Wanderlust ia about as mascap and experimental as it can get, located in Little India, Singapore. The building was originally a school built in the 1920s.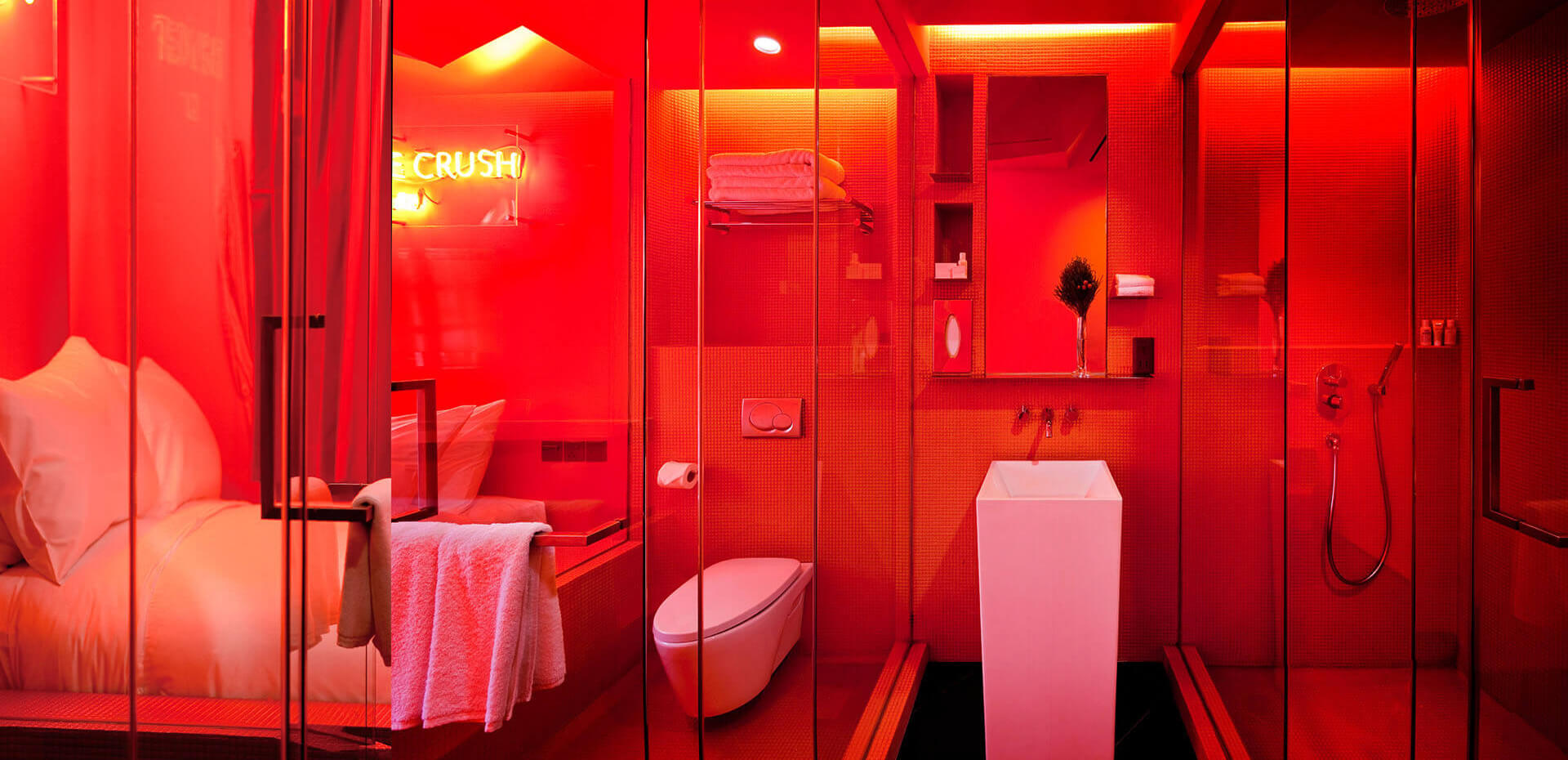 29 rooms over 4 levels are the artistic expressions of 4 award winning design houses: "Industrial Glam" by Asylum (lobby and restaurant), "Eccentricity" by :phunk Studio (second level), "Is this Just Black and White?" by DP Architects (third level) and "Creature Comforts" by fFurious (forth level).
Alternative hotel Wanderlust in Little India, draws madcap, curious voyagers to the old ethnic enclave. Made for guests with a sense of
adventure, we invite you to walk the unconventional path where a radical hotel experience awaits.
The third Unlisted Collection: property in Singapore is located in an old settlement where Indian immigrants once reared cattle and livestock. Its history began in the 1920s as the Hong Wen School, where the building at No 2 Dickson Road still retains its old-world charm
with an unchanged façade. Situated 10 minutes from the cosmopolitan stretches of Orchard Road and the Central Business District; Wanderlust also offers door step access to a bustling, colourful street life.
The four storey boutique hotel has 29 rooms, featuring the ground breaking works of award-winning Singapore design agencies Asylum, :Phunk Studio and fFurious – this is the first-ever hotel project for each design agency. Working alongside them is Singapore architect firm DP Architects.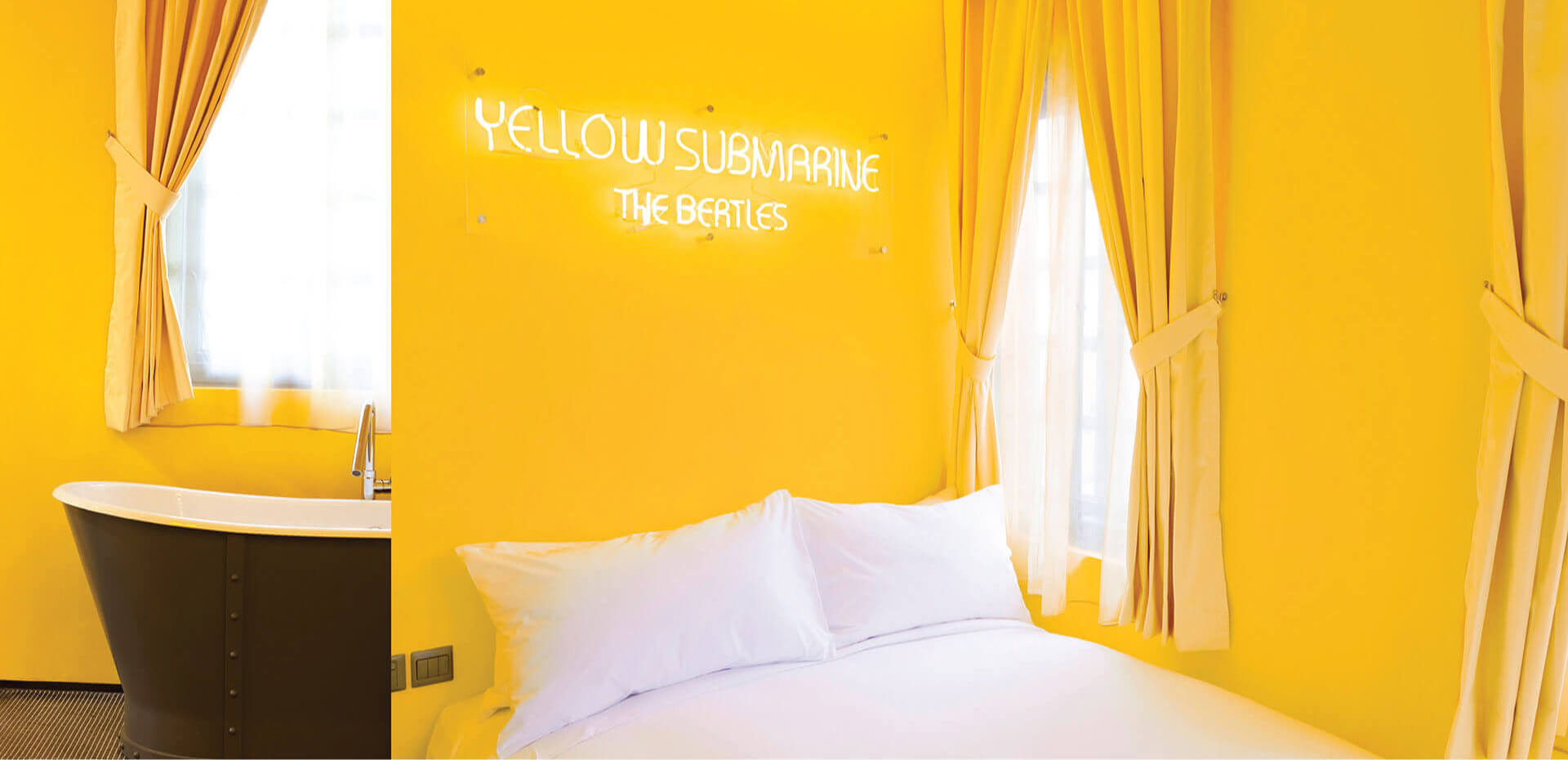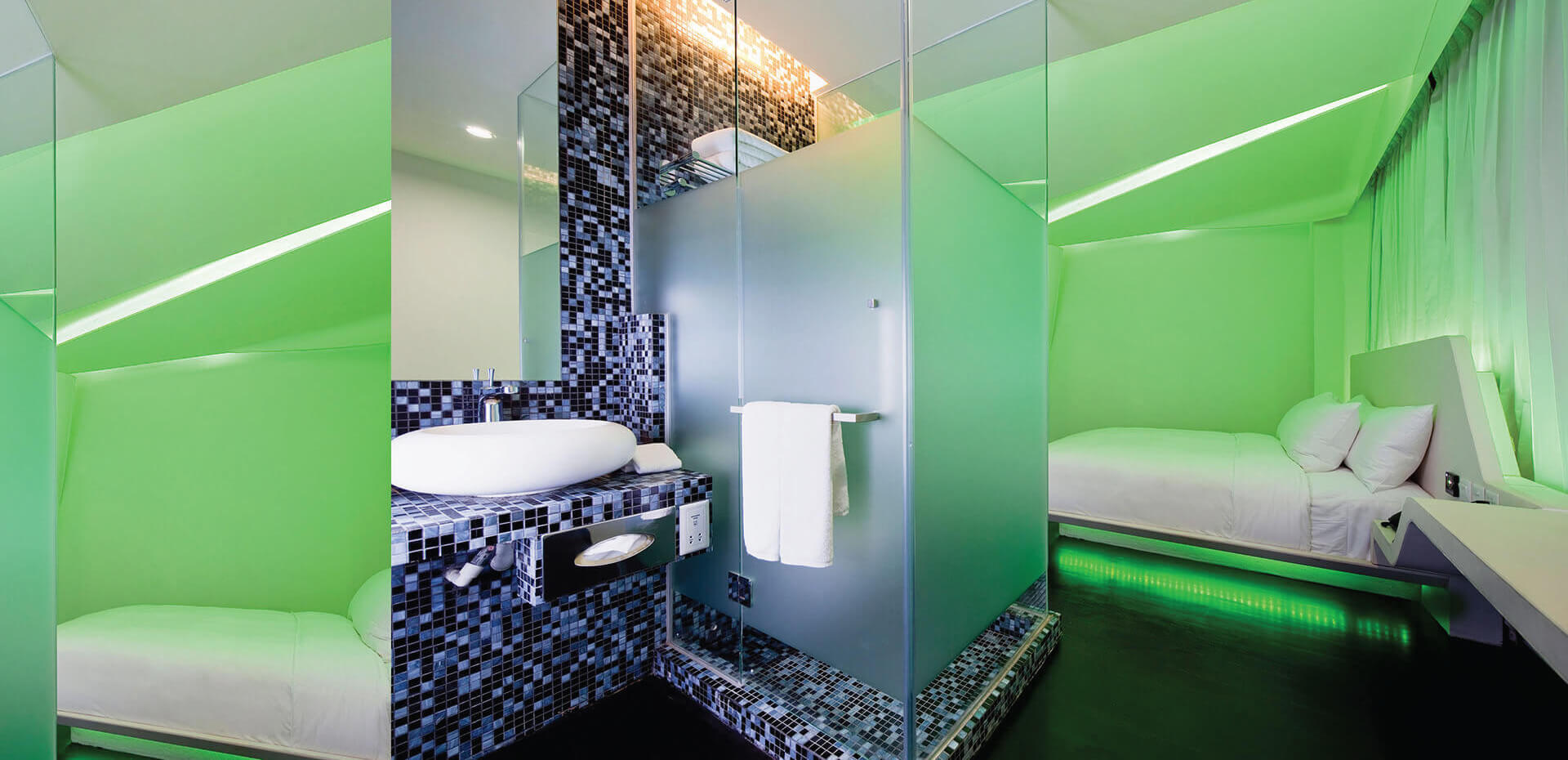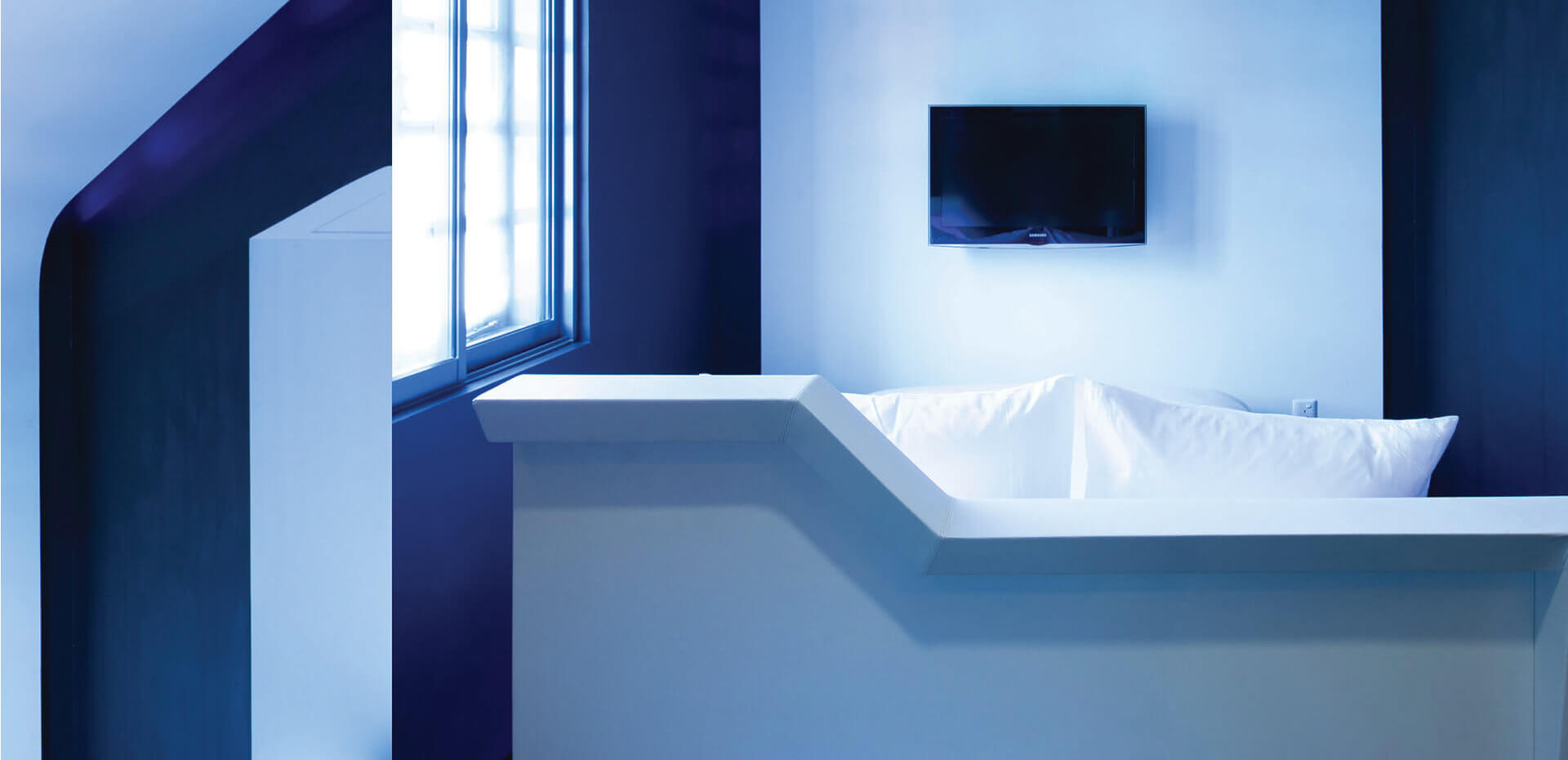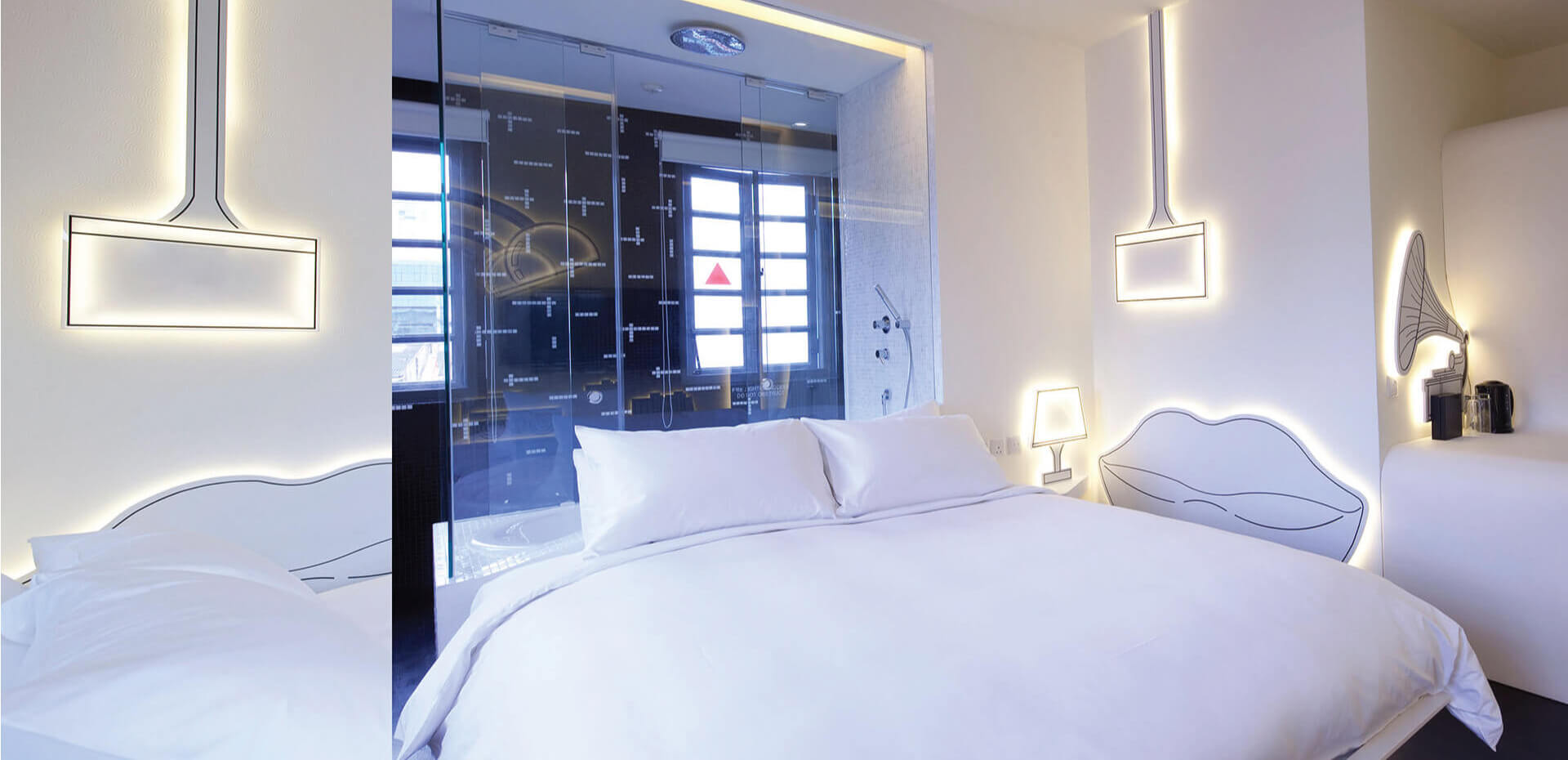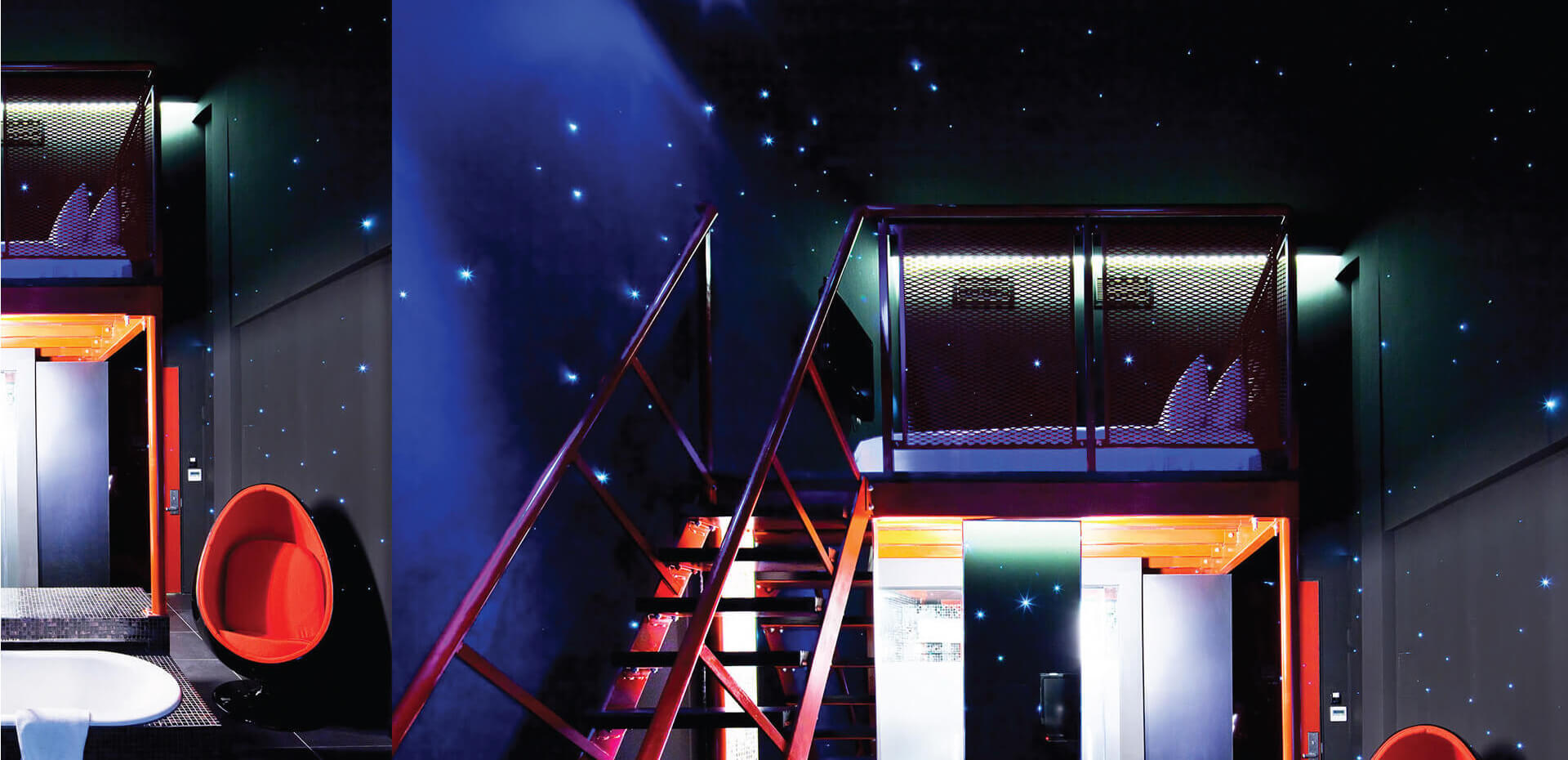 Info/pictures: Wanderlust Hotel